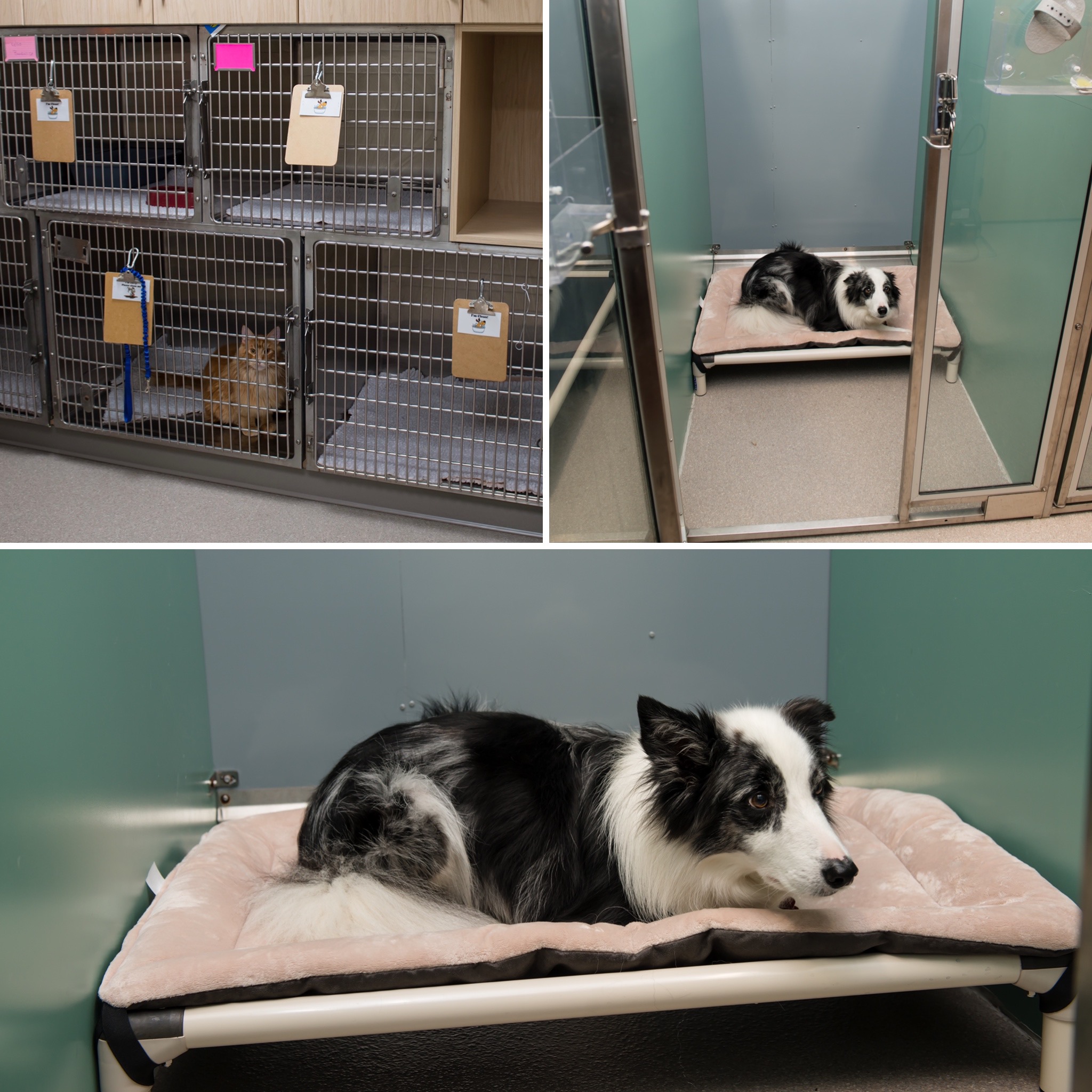 We are happy to announce that we are once again allowing boarding of pets at our clinic!
Some reminders for our clients:
Pets must be fully up to date on vaccinations (including kennel cough vaccine) prior to boarding.
Please clearly indicate upon drop-off any items you will be leaving with your pet so that they can be returned to you at the end of your pet's stay.
If your pet requires any medications during its stay, we will be happy to accommodate that and will organize for a technician to be present at drop-off or to contact you over the phone to discuss this prior to drop-off.
Clients must leave an emergency contact number or email that is checked frequently in case of emergency or in case of questions regarding your pet's care. The contact information can be for you, the owner, or for a family member if you cannot be reached.
Drop off and pick up times are as follows:

Monday to Friday: 8:00am-5:00pm
Saturday: 8:00am-1:00pm or 6:30pm at the Hanover office or 5:30pm at the Walkerton office
Sundays or Stat Holidays: 9:00am or 6:30pm at the Hanover office and 8:00am or 5:30pm at the Walkerton office
Please remember that this is a veterinary clinic and not a sole boarding facility, so while we will take the best care of your pet possible, they will likely not receive the level of exercise or socialization that they may be used to. Short-term (e.g. weekend) boarding is recommended vs long-term (e.g. a week).
If you require contact information for local boarding facilities, please feel free to contact us and we will be happy to give you some great alternative options!
Please call the clinic to book any boarding needs for your pets!