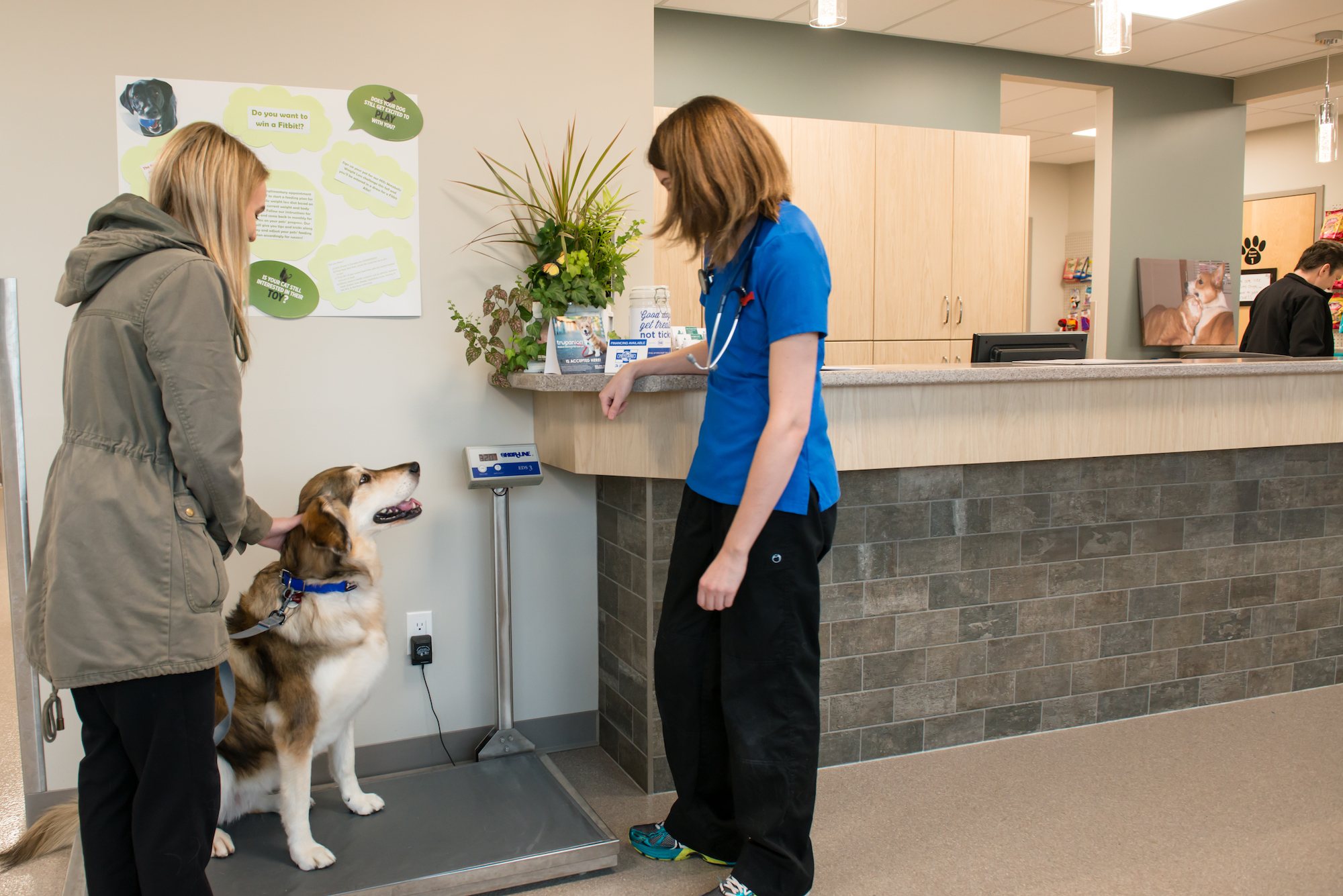 What to expect when you arrive at the Hanover Veterinary Hospital
While most appointments booked through the Walkerton-Hanover Veterinary Clinic take place on farm, all in clinic visits will be met with a warm greeting from our friendly office staff.
Our small animal clients can expect to have their pets checked in and weighed by one of the staff and ushered into an appointment room. This is when one of our veterinarians will discuss any health concerns, perform a physical exam and begin and necessary treatments or vaccines.
Our large animal clients can expect a knowledgeable staff member to help them schedule any routine or emergency appointments by phone or in person.
When the veterinarian arrives at the farm they will begin with asking questions to gather information about the animal in question. Once a history is gathered, the veterinarian will then begin a physical exam. Findings will be reported to the owner and diagnosis and treatment will be discussed.
The veterinarians and team are always happy to answer your questions.
At any time during or after the appointment is a good time to ask questions! We want to work with you to keep your herds and pets happy and healthy.
Please note: Our goal is to see all our clients and patients on time, and although we have contingencies for emergencies, there will be times where the unexpected will create delays. We will ensure these are minimized as much as possible.
We accept VISA, MasterCard, Debit and cash for payment at both locations for your convenience.
We are excited to meet you and your human and animal family members!