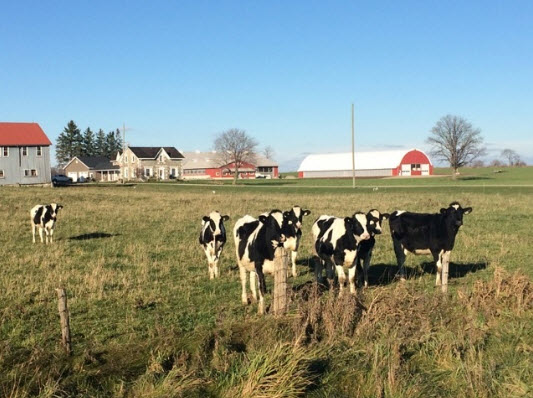 Welcome to the Hanover Veterinary Hospital and the Walkerton-Hanover Veterinary Clinic. We are your full service small and large animal Veterinary care team located in the heart of Grey-Bruce.
A Brief History
The Walkerton-Hanover Veterinary Clinic began in 1974 when Dr. Dave Biesenthal and Dr. Dave Berberich centralized their respective practices to one location. From there, the hospital gradually grew to include new Partners Dr. Dennis Adams in late 1974 and Dr. Bill Ferguson in 1977, both of which stayed with the practice until their retirement in 2014 and 2015 respectively.
Five years after co-founding the practice, Dr. Biesenthal broke away from the Walkerton-Hanover Veterinary Clinic to work exclusively with horses and opened the well known Walkerton Equine Clinic.
Tragedy struck in 1989 with the sudden death of co-founding Partner Dr. Berberich in a boating accident. Further change was seen this same year, with the opening of a small animal office in Hanover, which at the time was located on 12th avenue. It wasn't until 1995 that the Hanover Veterinary Hospital moved to its present location on 11th avenue.
Then in 1990, with the practice steadily growing in size and only two Doctors to carry the load the decision was made to hire Dr. Kevin Kieffer.
From this time the clinic saw a number of changes as it grew and evolved to become the thriving practice it is today. Please take the time to peruse our Hospital Tour page and Team page to get to know the people and place that care for and about your four legged family!