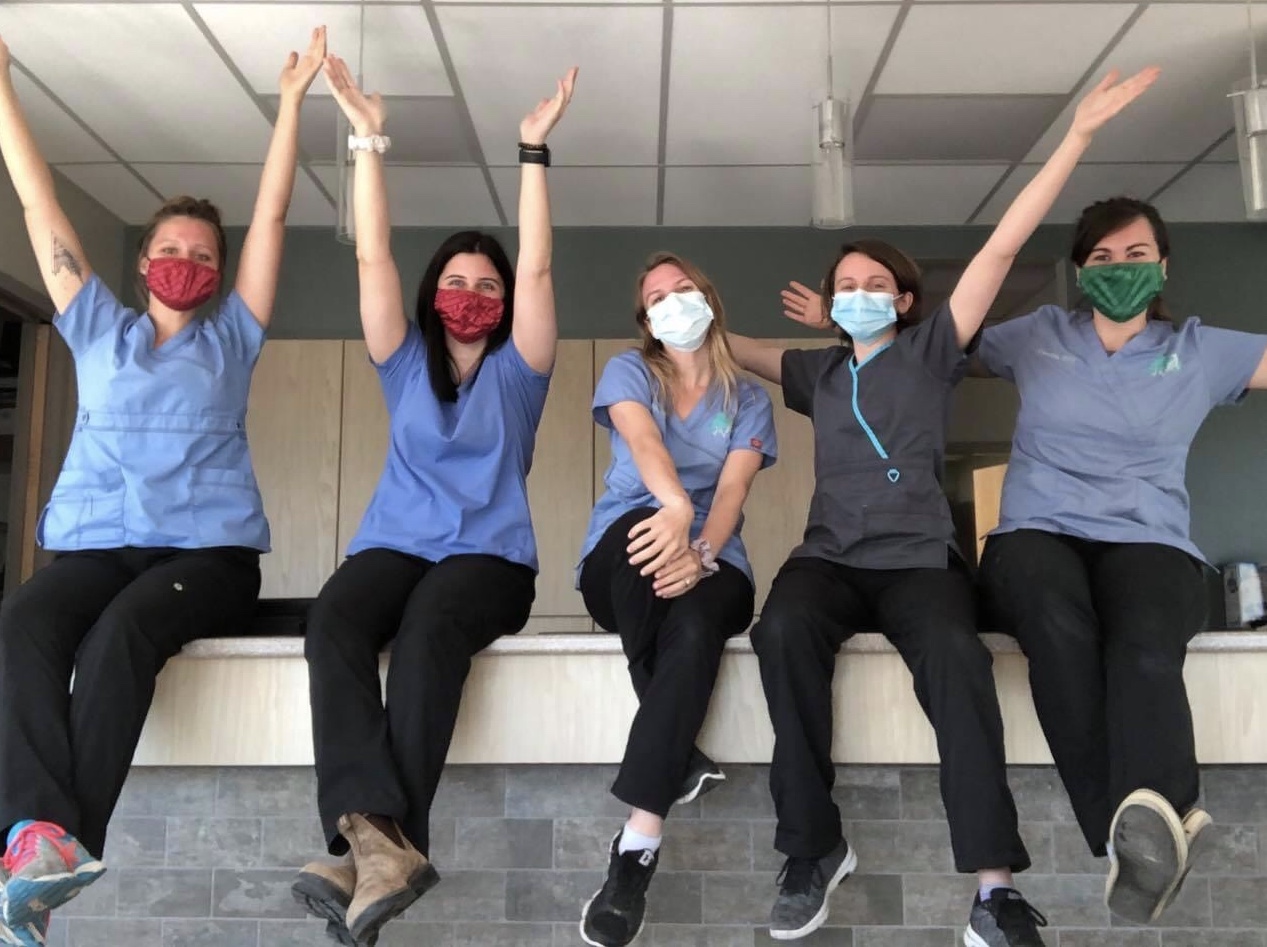 As Stage 3 of COVID-19 reopening plans roll out in Ontario, we would like to update and remind our clients of our policies going forward!
Please note we are still NOT allowing clients into the building at this time, in the interest of everyone's safety. We apologize for the frustration and inconvenience this causes and we appreciate your understanding!
Clients are asked to please bring a mask to their appointment as there will be interaction with staff members for pick-up/drop-off of your pets in the parking lot. Staff members will often come out to your vehicles after appointments for discussion and for payment, so please have your mask handy!
Pharmacy products and food sales will continue to be processed and picked up in the front vestibule of our clinic, similar to what we have been doing these past few months. We ask that all clients entering the vestibule please wear a mask and sanitize their hands upon entry.
We will update our clients immediately when our protocols change, but we would like to thank our clients for being so patient and supportive through this uncertain and difficult time!